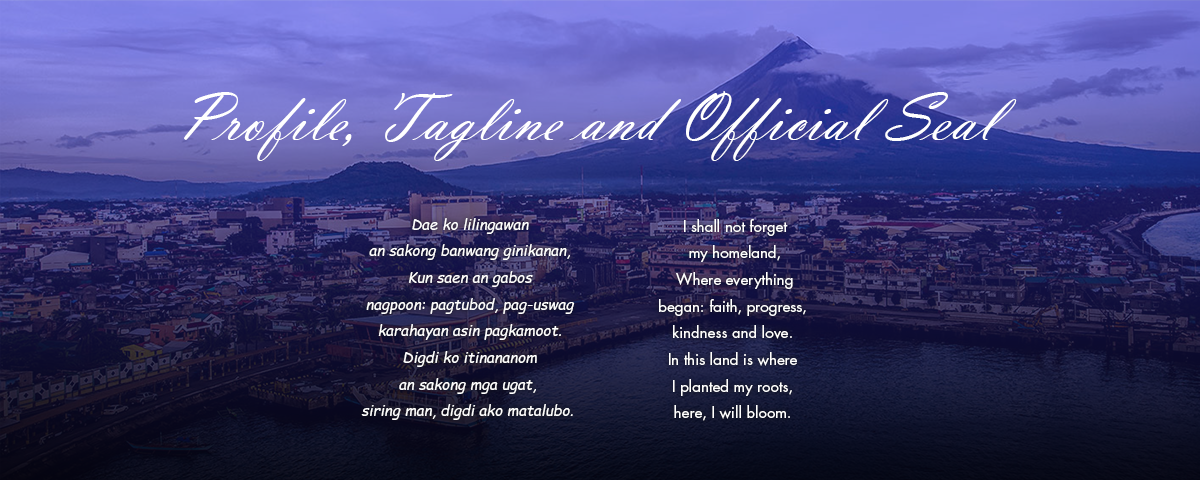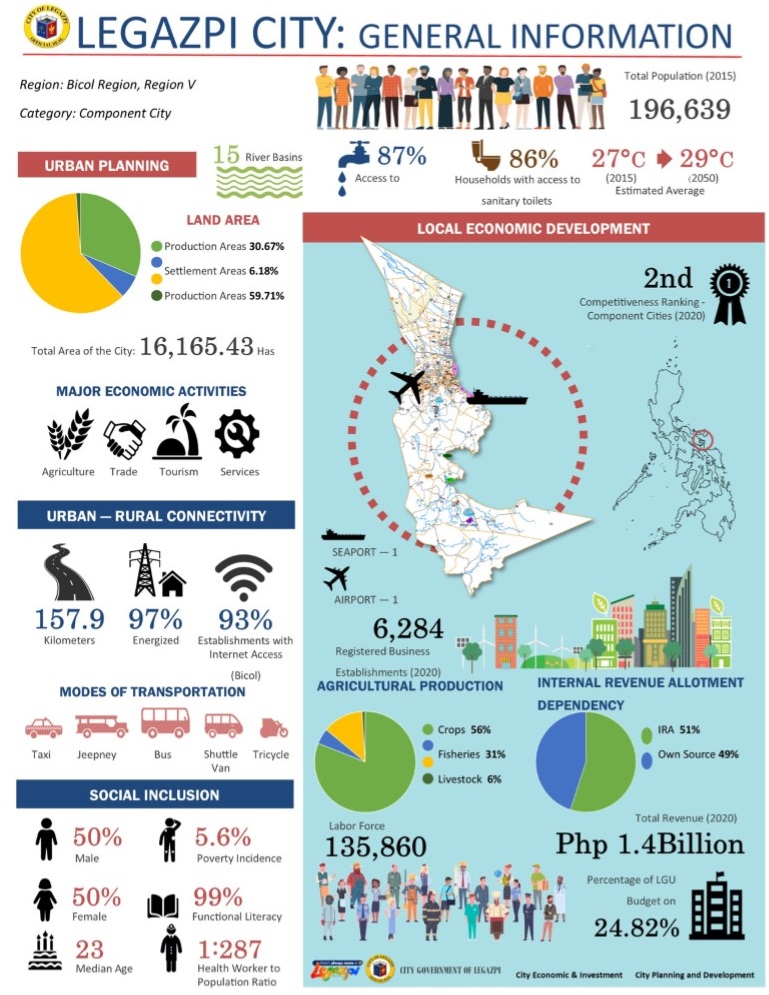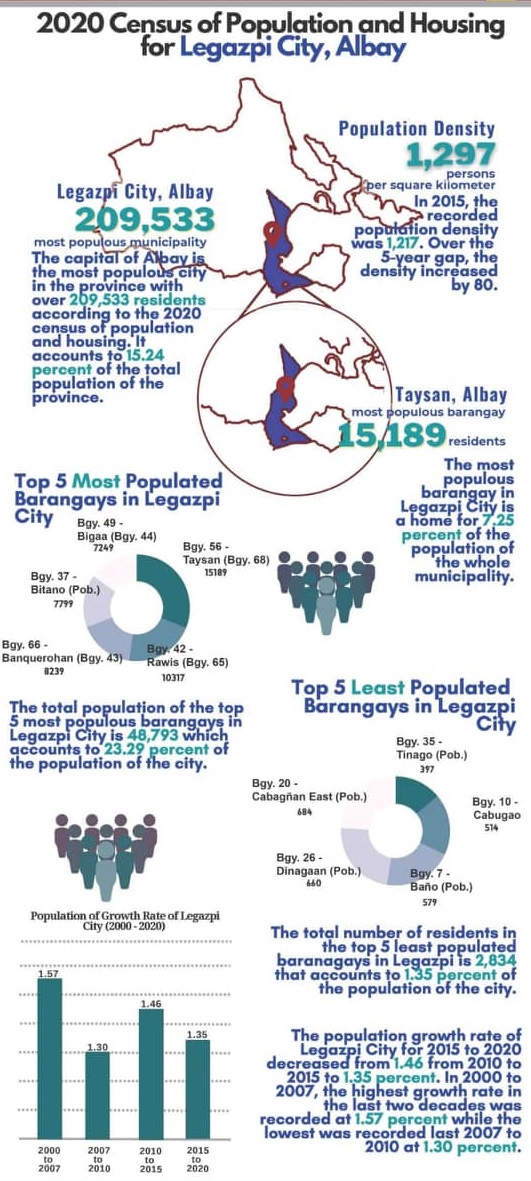 HISTORY OF LEGAZPI CITY
The City began as a barangay called Sawangan (now Legazpi Port) whose inhabitants were mostly fishermen and farmers. From 1587 to 1616, the spiritual administration of the town was under the Franciscan friars of the DOCTRINA OF CAGSAWA (now Daraga). Officially, the name LEGAZPI was given to the ancient village of Sawangan by Royal Decree dated September 22, 1856, to perpetuate the memory of the Adelantado Don Miguel Lopez de Legazpi. Don Lorenzo Hao was the first elected Gobernadorcillo. Rev. Camilo Abainza was acting Parish Priest. First a city under the Becerra Law of 1892, it was dissolved into a municipality during the American occupation. A city for the second time by virtue of Republic Act No. 306 dated July 18, 1948 which included the Municipality of Daraga. On June 8, 1954, it was once more re-created as a municipality. Finally, on June 12, 1959, per Republic Act No. 2234, as amended by Republic Act 5525, Legazpi became a city for the third time. Presidential Decree No. 125, issued on 1973, declares the Municipality of Daraga as part of Legazpi City.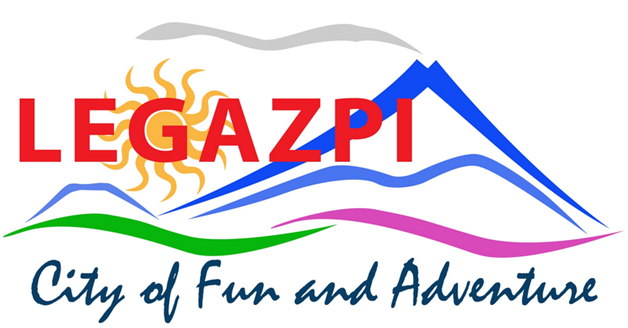 The City Tagline


Renowned worldwide, the City of Legazpi embraces the transition from once a humble city to the ever-developing largest city in Bicol Region. It is an embodiment of a mother who continues to cultivate its children towards progress.


The seal of the City of Legazpi (Ordinance No. 15-0019-2020) is comprised of six symbolic characters.
Mayon Volcano- Denotes the beauty and grandeur of Mount Mayon.
Sea, Wharf, Steamer and Pier- Signify that Legazpi is a famous seaport.
Bundles of palay, abaca and Coconut Tree- Connotes agricultural industry as the chief source of its income, copra is the leading export product of Legazpi.
Colors Red, White and Blue- Colors of the National flag.
Wing, Wheel and Anchor- Symbol of air, land and water transportation terminal in the City.
Shape of the Seal- Crown shape which symbolizes power.
Rising Sun- Symbol of progress.
The First Three Barangay that comprises Legazpi, namely- Rawis, Bigaa and Lamba.
1856 September 25- Legazpi City Foundation Day